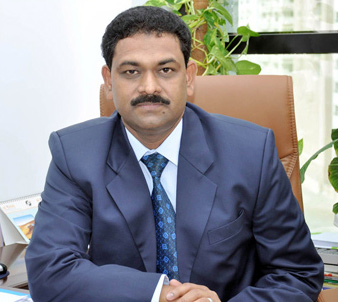 Empowering Potential
Realizing businesses' full potential
Creating career opportunities
Providing a springboard for businesses
Enabling economical development
There are many ways to measure a company's success. In my view, however, a truly successful company is one that finds a way to return some of its rewards back to the UAE economy and the region. I feel a company cannot consider itself truly successful unless it makes an active effort to give back.

Our values are core to our business, and we take great pride in investing knowledge and experience in business ideas, enabling people to realise their dreams. We have a strong support network that encourages dynamic partnerships, creating diversified access to support and expertise. Our deep rooted knowledge of the region provides an ideal fit with entrepreneurs and new business enterprises coming from different cultures with which we maintain long term partnerships.

We have the insight, credibility and financial support to translate potential business opportunities into profitable businesses. We have a strong and skilled team of local and international business professionals, in fact our biggest wealth, in my opinion, is to have international talent blended with local talent under one roof. Most of the businesses that are successful have the proper management and right people to lead. The compelling combination of our values, relationships, market focus and sound business-sense place us in a strong position to maximize each business opportunity, creating further growth and development and thus bringing us back around in the circle of sustainability- giving back to the community.